DO YOU HAVE ODOUR PROBLEM ???
Ikari Odour Control System makes use of natural organic neutralizers to convert foul and potentially harmful gases into non-odorous by-products. It features:
Fast and Immediate results
Biodegradable
Long Lasting effects
Not a masking agent
Cost Effective
Neutralizers approved by the National Environment Agency
Customize Products and Services to meet individual needs
It is environmentally friendly as the neutralizers are water-based, non-toxic and biodegradable compounds. It is effective against a wide range of odors including:
Ammonia
Amines
Hydrocarbons
Hydrogen Sulfide
Mercaptans
Natural Complex organic composites, e.g. cigarette, urine & vomit odors
Organic & inorganic industrial by-products
Solvents
When you have an odor problem, our trained Service Engineer and Technicians will assess the situation to determine:
The appropriate method of system delivery and
Precise calibration of contact time and correct atomization of neutralizer with the odor agents
Ikari Odor Control System can be easily applied at:
Landfills/ Bin Centers
Ducted air-conditioners
Hotels & restaurants
Industrial plants of all kinds
Oil refineries
Processing plants
Waste water & sewerage treatment plant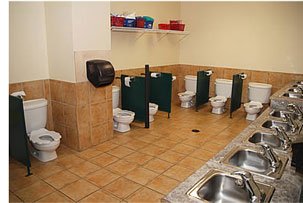 CALL US NOW FOR FREE SAMPLE AND FREE SITE EVALUATION !!!